DigitalSuite Studio Build Modules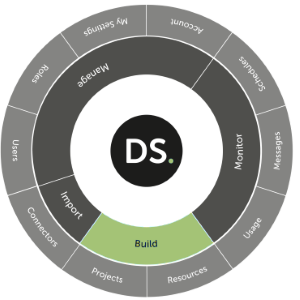 The Build category of DigitalSuite Studio modules allows you to access the application development modules.
Manage Projects and their resources using the Project Configuration module.
Manage Resources across all projects, including resources detached from a project.
In addition to the two modules that can directly be accessed from the navigation tool, you use the below modules for building individual resources. They can be accessed from the Project Configuration and Resources module.
Build a Web Interface using the WebModeler.
Build a Process using the ProcessModeler.
Build a Composite API using the Composite API module.